Mark Zuckerberg's Meta is completely abandoning its drive into digital collectibles less than a year after integrating non-fungible tokens (NFTs) onto its platform to concentrate on other aspects of its $469 billion business.
According to a tweet from Stephane Kasriel, Meta's head of commerce and financial technology, the California-based social networking giant has chosen to stop interacting with NFTs. It will instead favor alternate strategies for assisting enterprises, organizations, and creators.
Significantly, the firm has acknowledged that, while opting to stop supporting NFT, its primary aim is still to give companies and creators chances to interact with customers and earn money. It went on to say that it intended to achieve this aim by focusing on services like Meta Pay as well as communications and monetization possibilities for Reels, since these, in its opinion, will enable it to have a large-scale influence.
Twitter Boom
As was to be expected, Meta's most recent statement drew negative feedback on social media. One user called the company's newest move a "short-sighted" one that would alienate creators even more from its social media platform.
Zuckerberg's journey into the metaverse, despite the corporation changing its name from Facebook to Meta, hasn't produced the anticipated outcomes for the business, as the 38-year-old CEO lost nearly $70 billion in his metaverse investment last year.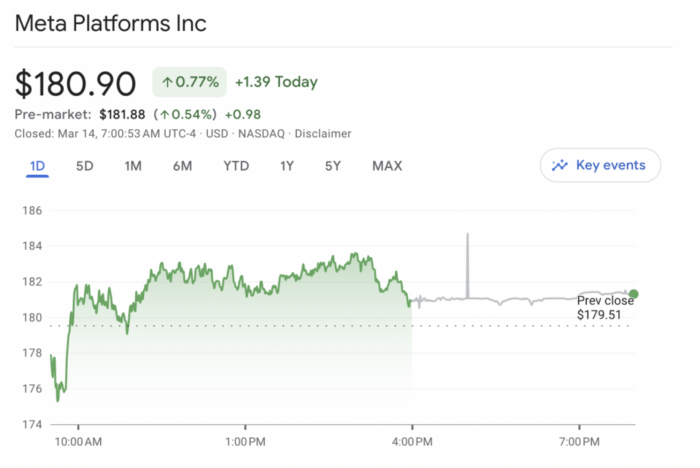 On Tuesday, March 14, the pre-market price of Meta's shares was up 0.55% at the moment that this report was written.