As cryptocurrencies are becoming increasingly popular, safeguarding your funds becomes a critical issue, especially during the era when centralized crypto exchanges can crash at any time or cybercriminals can breach and steal funds from centralized platforms. One of the best ways to secure your funds is to use a decentralized crypto wallet, either a cold or hot one.
There is one wallet, which offers direct access to DeFi, lets you transfer any ERC-20 or Ethereum tokens, enables interaction with the decentralized applications (dApps), and even more – the MetaMask wallet.
In this article, we will describe the fundamentals of the MetaMask wallet, how it works, how to use it, and what security measures should be taken to avoid possible risks.
What is MetaMask?
MetaMask stands out from other crypto wallets due to its convenience in setting up – you don't need any special program or hardware device. This wallet functions as a browser plugin that can be easily added to most browsers, including Google Chrome and Firefox. MetaMask extension is highly attractive in that it may be set up in a matter of minutes and is installed similarly to other plugins you use daily. However, although the wallet may seem like a relatively simple solution in comparison to others, this particular one has dramatically transformed the way investors engage with the Ethereum blockchain.
MetaMask was developed to open up access to the Ethereum blockchain for everyone. Nowadays, It is clear that both blockchain technology and dApps built on it are far from being user-friendly, especially to newcomers. In response to that, the developers of MetaMask developed a user interface that makes interacting with the Ethereum network very easy and understandable.
The MetaMask wallet is a completely operational Ethereum wallet that supports all of the ERC-20 tokens. Besides that, it lets its users create their own custom tokens. The capacity to interact with Ethereum dApps, however, is what primarily distinguishes the MetaMask wallet from other options. It functions on the Ethereum testnet, making it an even more valuable development tool. For instance, widely used MyEtherWallet may be directly connected to it and be used hassle-free.
Pros & Cons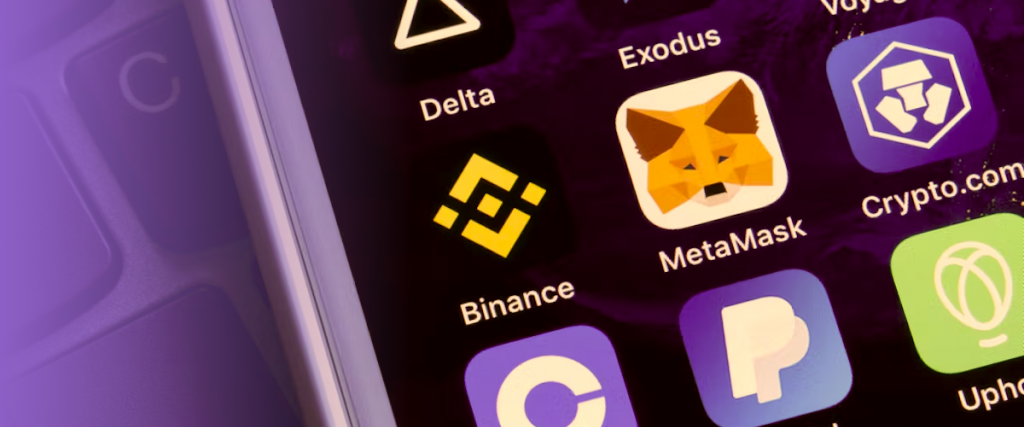 Among the advantages of using the MetaMask extension wallet are the following:
Availability – The wide adoption of MetaMask across the crypto community is one of its significant advantages. As already mentioned, MetaMask is currently compatible with the most used browsers globally, making it super easy to install and use long-term.
High Level Of Security – MetaMask is extremely secure due to top-level cryptography, a password to access your wallet, a secret backup phrase, and other measures. An additional feature is that your cryptocurrencies on MetaMask are private because the service does not have access to your private key.
Intuitive Design – MetaMask has been properly designed and is regularly updated to be even more user-friendly. Today, all its components are where they should be, and the interface is perfectly laid out.
On the other hand, the MetaMask wallet is still a less secure option than hardware (cold) crypto wallets. Besides that, it is important to understand that there is no built-in support for Bitcoin, and only ERC-20 tokens can be handled using this solution.
Now, the question is, how can someone install their own MetaMask crypto wallet? Let's find out.
How to Use a MetaMask wallet?
1) First thing you need to do is to visit the official website of MetaMask to start the process of downloading the wallet software onto the device of your choice. Then, you will have the ability to choose from the following options:
You can use your desktop browsers, such as Google Chrome, Firefox, Brave, or other ones that are compatible with this MetaMask.
If you use Android, MetaMask is compatible with any mobile device that runs on Google's Android operating system. The same goes for iOS. It is designed to work with modern iPhone models.
Once you know the device you will use, proceed by clicking the "Install MetaMask for…" button in the menu.
2) Once you have installed the wallet on your device, you will need to find the option to use MetaMask by activating the extension icon at the top right corner of your browser window. After clicking the "Get Started" button, you will be redirected to the next screen, where you will be given two different choices: import a wallet or create a wallet.
Choosing the "import wallet" is for those who already have a MetaMask wallet installed on a different device but would like to import their wallet data into the new MetaMask wallet on their new device. Alternatively, you can simply create a new wallet. This option is mainly for those who wish to start from the beginning.
By choosing the "Create a Wallet" option, you acknowledge and accept the warning that shows up and then generate a password when required. Remember to write down the password and put it somewhere in a safe place, and do it more than once on several pieces of paper. Bear in mind that your tokens could be gone forever once you forget or lose your password.
Never store your password online. Anything digital kept on your computer is sensitive to being hacked; do not let hackers get access to your data.
Every time you want to access your MetaMask wallet, you will need to enter a password, which you must input to log in.
3) Now is the time to focus on the most important moment of creating a wallet: the recovery phrase.
After you have done everything at this point, the next page will pop up, explaining what a secret recovery phrase is and how you should write it down. Same as the password, always use several pieces of paper.
That said, the recovery phrase is your top-secret "code" consisting of twelve unrelated words. It serves as a backup in case you have to transfer your MetaMask wallet onto a new device after, let's say, losing your phone or laptop where it was previously downloaded.
4) Now, we can say that your brand-new wallet created with MetaMask is ready to use. Before you start, there are two major components that you must know.
Identify your public address, which you may share with other users, platforms or exchanges. By doing so, others can send you crypto to your wallet. It's highly recommended to verify that any outgoing tokens are acceptable in MetaMask before receiving them; otherwise, they may be lost forever.
To start engaging with any Ethereum network, you first must purchase some ETH. Remember that transferring tokens from one wallet to another both incur fees, which is better known as a "gas" fee, since they take place on the blockchain.
5) If you click the "buy" button, you will see a page that allows you to buy ETH. There will be gateways that enable purchasing ETH with a debit card or by converting it for other crypto tokens that you already possess.
After you have acquired any ETH, you will be able to transfer it from your MetaMask to other wallets by entering the receiver's public address into the box, along with the amount that should be sent in addition to the gas cost. You may also visit the "Swap" function, which enables you to swap ETH for various Ethereum-based tokens within the app. Alternatively, you can start utilizing other services, such as NFT marketplaces or DeFi platforms.
Now that you know what MetaMask is and how to start using it, you need to know what to avoid while using the wallet so you can stay away from troubles along the road.
How To Securely Interact With MetaMask?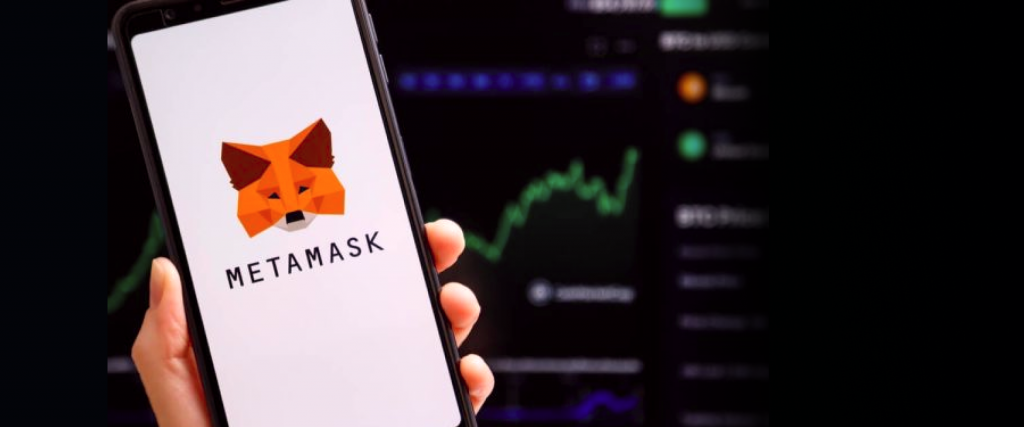 As we already mentioned, digital (hot) wallets are known to have a lower security level than hardware wallets. Since MetaMask is unique, although still digital, check some of the fundamental safety advice you should keep in mind.
A) Always remember to make a backup copy of your secret recovery phrase. The more copies you have, the better for you and your assets. You must remember to store them in a safe place, so they do not end up in the wrong hands.
B) Do not share your recovery phase and private key under any circumstances. Legit firms will never ask you to share your recovery phrase and will never require your private key. All they might ask is the address of your public wallet.
C) Activate "Full Disk Encryption." This option increases the overall security of your device. With whole disk encryption, a malicious actor who has physical access to your computer will be unable to remove any of your wallet information, including any crypto keys you have placed throughout your disk.
D) Regularly scan your device for malware and viruses. By doing so, you can prevent the loss of money from your wallet if you accidentally leave it unprotected.
E) Lastly, it is important to remember to avoid linking your wallet to any doubtful sources. Malicious smart contracts often requested on such sites can be used to trick you and steal your money. Check out the site you intend to visit to make sure it's legit.
Conclusion
To sum it up, when it comes to using Ethereum-based decentralized applications (dApps), the MetaMask wallet is currently the most user-friendly and widely used solution. Even those who aren't tech-savvy but are just getting started with crypto won't have many issues working with it. While MetaMask can be useful and provide a high level of security, nothing in the digital world is always risk-free; therefore, users must always be cautious. Remember that the best spot for cryptocurrency is still a hardware wallet if you value the security of your digital assets as the priority.