Bitcoin's market outlook is currently bullish, and this sentiment is reinforced when considering a range of relevant pricing metrics.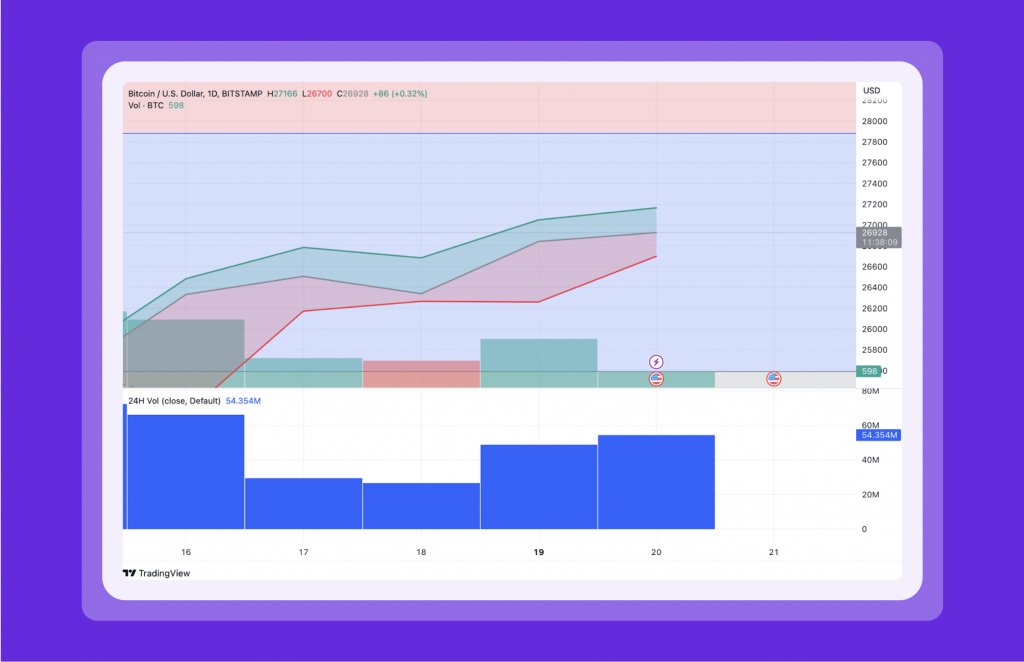 According to the co-founders of Glassnode, Bitcoin 26,928 USD is remarkably imitating the events leading up to its breakout in 2020. This resemblance is so noteworthy that it can be categorized as "insane."
In a recent tweet on June 15, financial analysts Yann Allemann and Jan Happel shed light on three BTC price metrics that indicate a positive outlook, deviating from the prevailing bearish sentiment. Despite Bitcoin's decline of approximately 20% since reaching local highs of $31,000 in April, these metrics mirror patterns observed during previous major reversals and rallies.
The relative strength index (RSI), a widely used indicator for determining overbought or oversold conditions, has attracted attention. Currently, the daily RSI for Bitcoin stands at 35, the lowest reading since early March. It is worth noting that similar RSI levels have historically preceded significant reversals and subsequent price rallies, offering a glimmer of hope for Bitcoin enthusiasts.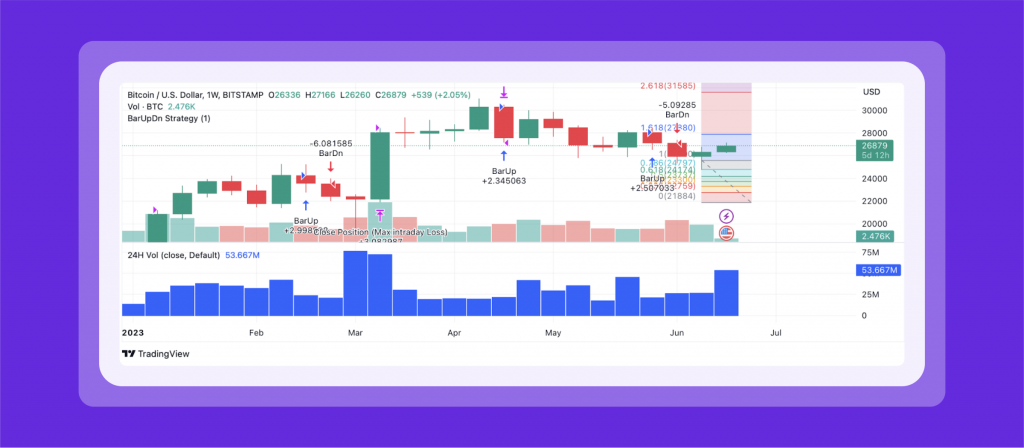 Additionally, Allemann and Happel highlighted Cipher B readings for Bitcoin, which derive from a collection of algorithms providing signals, including guidance on buying dips during bull markets. They emphasized that Cipher B wave trends are at levels that have previously led to substantial reversals and subsequent rallies.
The Bitcoin Risk Signal, which predicts the likelihood of significant price drawdowns, is now in a similar position to its reading on September 4, 2020. During that time, the Risk Signal spiked to "high risk" before subsiding, coinciding with a flat reading while BTC/USD continued to rise.
Considering the recent price of Bitcoin, which stands above $26,900 as of June 20th, these financial analyses offer an optimistic perspective amid prevailing bearish sentiment. However, it is crucial to exercise caution as the cryptocurrency market remains highly volatile and influenced by various factors, including regulatory developments and broader market conditions.
Bottom Line
Investors and traders will closely track these performance indicators and the resulting price fluctuations of Bitcoin to gain deeper insights into the market's course. While these metrics suggest a possible market turnaround and upward opportunity, responsible investment in cryptocurrencies necessitates careful evaluation and extensive research.